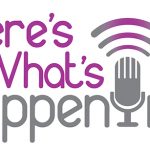 What's On Costa Blanca Jan 4


There's parades all over the Costa Blanca this weekend to celebrate 3 Kings Day. Check your local listing for details of what's happening in your neighbourhood.
There's classical music from the Sinfónica at the Auditorio Internacional in Torrevieja on Saturday at 1200 and Sunday at 7pm. Tickets cost 10€.
And there's an Amy Winehouse Tribute at Sinatras in Avenida Doctor Severo Ocho in Benidorm from 11pm.